Falo Art 2018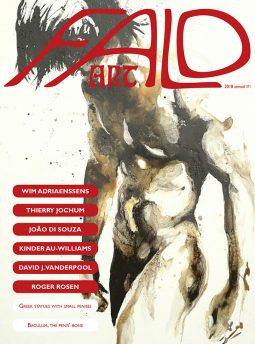 Falo Magazine's Annual #1 with the contemporary artists from 2018 issues: Wim Adriaenssens, Thierry Jochum, João di Souza, Kinder Au-Williams, David J. Vanderpool and Roger Rosen. Also: article "The Olympios" as a presentation of this project, the reasons of ancient greek statues have small penises and a text about the baculum, the penis' bone.
released in 2019 January 10th.
updated in 2020 May 11th: resources and website.
Download
Read Online